How it works.
#1. We create the 3D model from your physical shoe.
You send us your physical product. We return it immediately after capture.
#2. We setup your virtual studio scene.
You choose the number of frames, camera positions, lighting, and other variables with our studio managers. This can be done by video conference.
#3. We render your e-commerce content.
Once you approve the scene(s) we can render your e-commerce content on demand and deliver the files.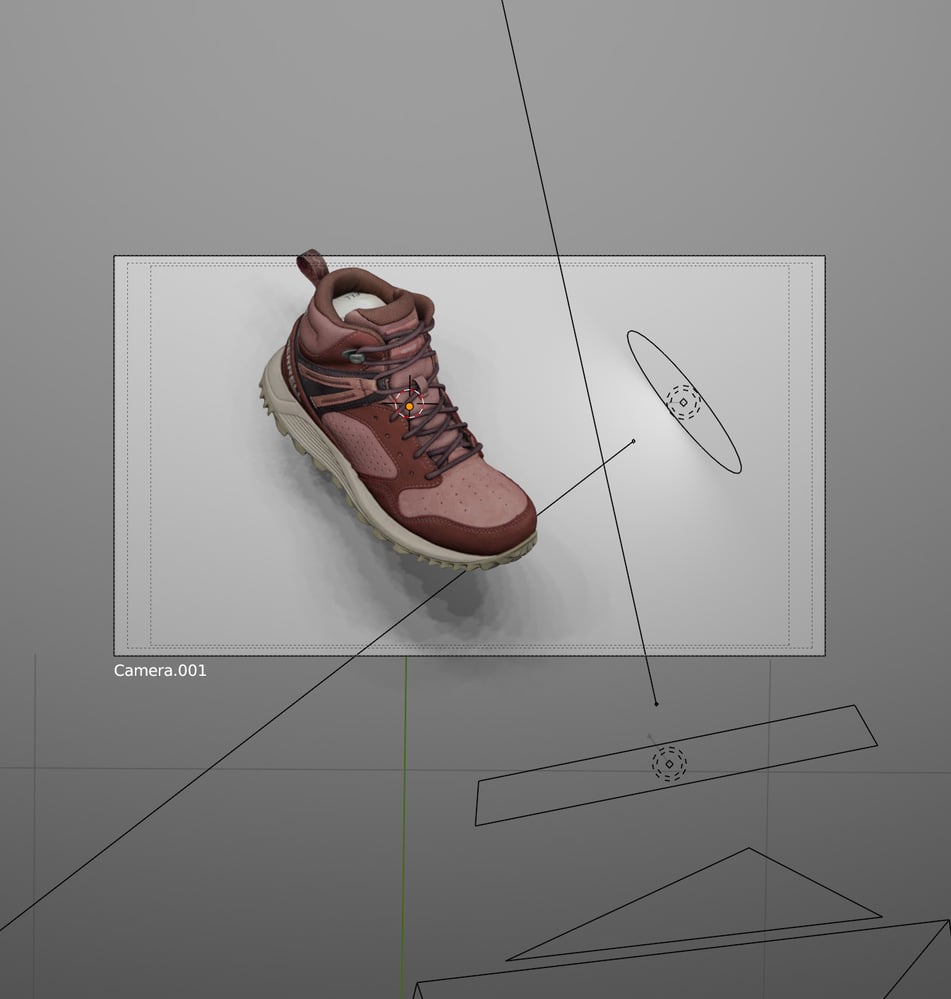 Traditional photography vs rendering from 3D models
Rendering's flexibility is unparalleled.
Traditional photography
Physical products must always be at the studio. Lighting, product positioning, and # of frames must be established before capture can begin.
VS.
Rendering using an adaptive strategy
Physical products must only be in a studio once and are immediately shipped back. Lighting, product positioning, and # of frames can be established at the time of rendering.
Efficiently support all channels content requirements.

Uniform product content for each channel is easily achieved using our adaptive content service.
Save on content production costs.
ADAPTIVE CONTENT CREATION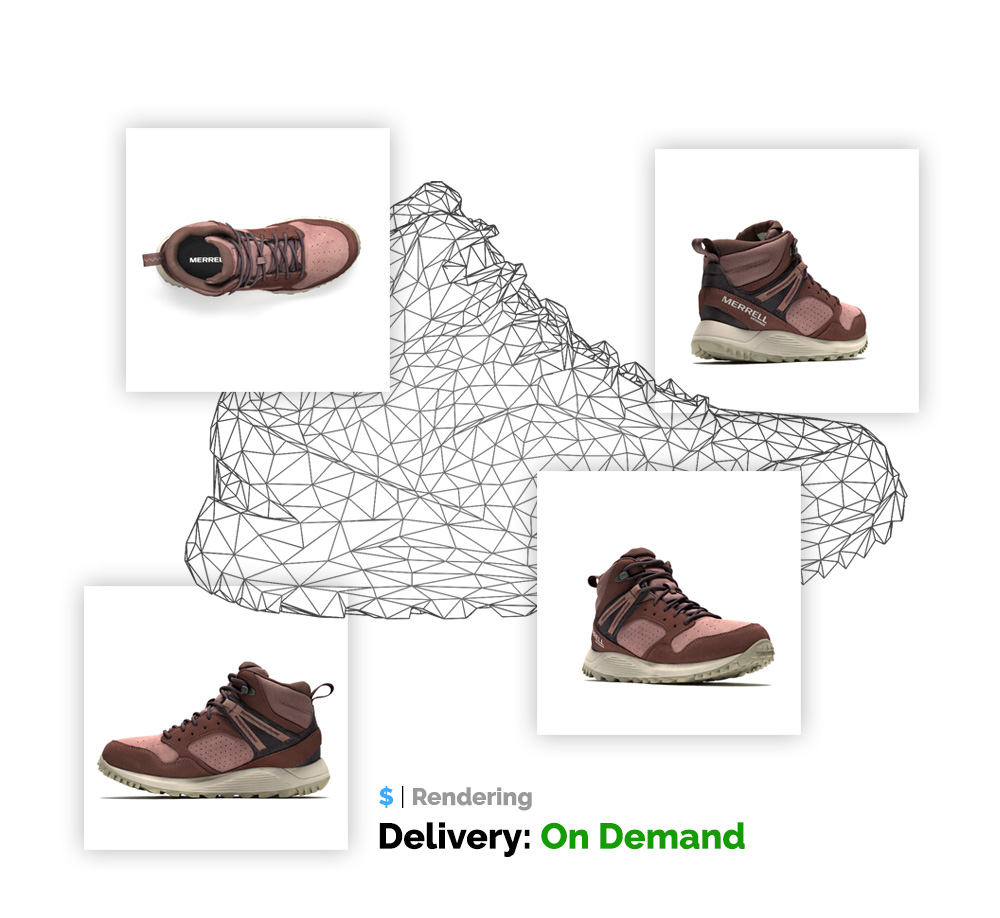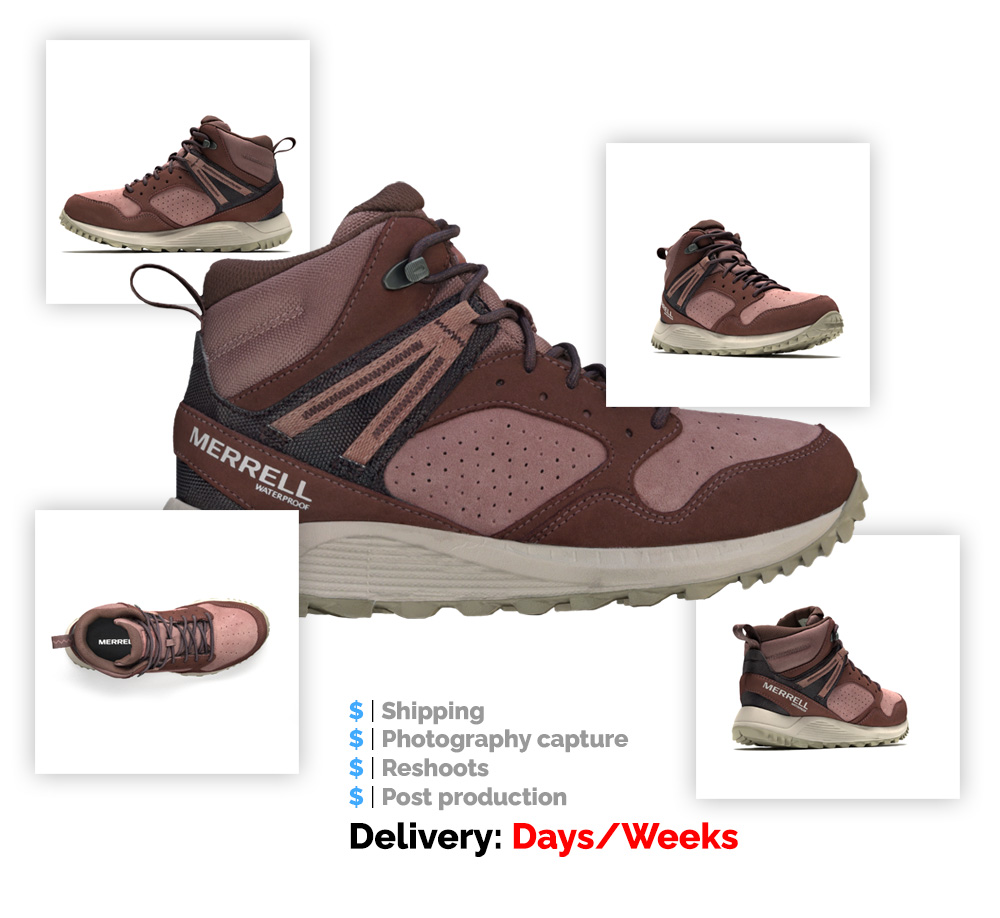 Rendering is cheaper and faster than traditional e-commerce photography methods.
Each capture provides an abundance of content:
$/capture
Each capture includes:
1x high definition 3D footwear model
1x 360° video render
Up to 15 2D e-commerce image renders
* Additional 2D image rendering after 15 images @ $1-$10 per image.
* Additional video rendering @ $20/30 seconds of run time.
* Discounts available over 500 captures.
Contact us for complete pricing.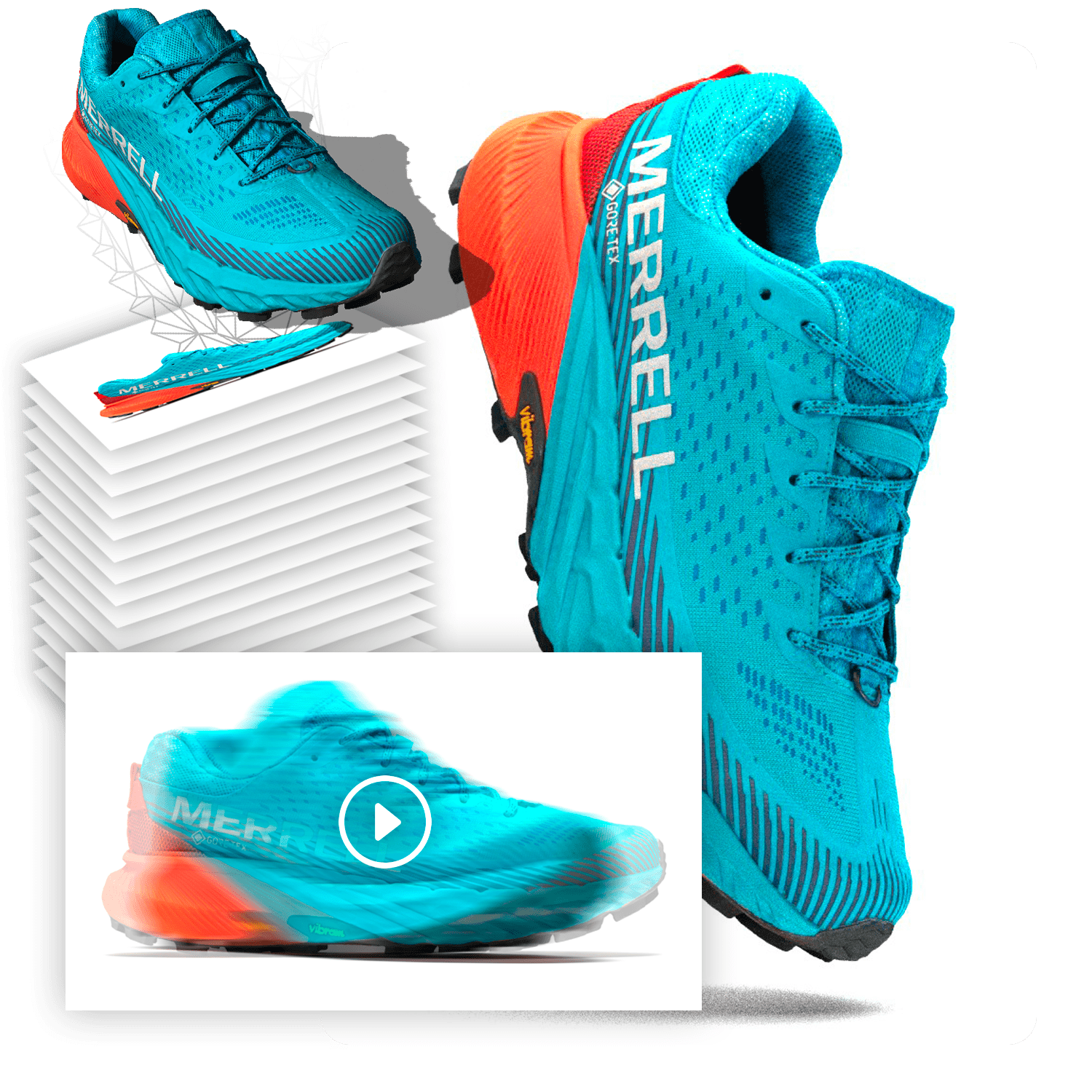 Are you ready to bring efficiency to your content creation strategy?
Reach out and we'll talk through it all. We are confident we can save you time, money, and the (inevitable) headaches related to getting quality images to your B2B, D2C, or anywhere else they're needed.
Check out these inspirational articles: